Zach Radge Joins The Chartist Team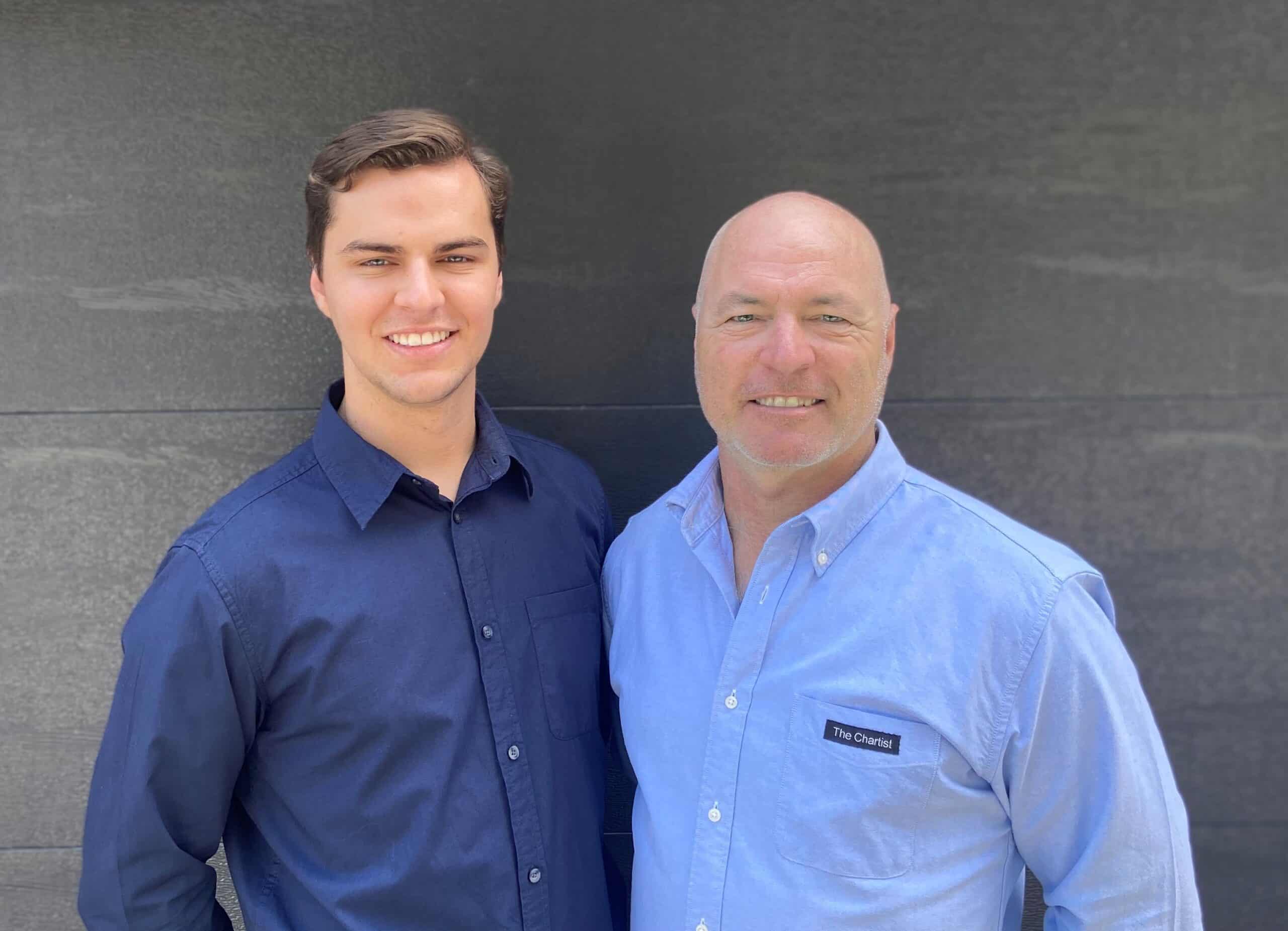 Zach Radge: His Role Moving Forward
Nick Radge: Our son Zach Radge has joined the business. In fact, Zach started with us back in February 2021, and he will be helping us out with with the business.
So the next stage of The Chartist is on its way. So I'll just introduce Zach and then we'll talk a little bit about what he's going to be bringing to the business.
Zach Radge: I graduated with a Bachelor of Computer and Software Engineering from QUT in 2018 and since then, I worked for a small mining firm developing software and leading projects. I also taught coding at university for two years while I was studying. I started working with The Chartist in February 2021, and since then have completed the Mentor Course and registered with ASIC as an Authorized Representative.
Nick Radge: So what Zach is able to bring to the business, obviously, a lot more youth and some new ideas that my old jilted mind doesn't really get around anymore. And he'll be helping out with client queries with regard to the specific portfolios. He'll be running the Turnkey Code systems, and also introducing some new systems for our Turnkey lineup. And eventually, he'll also start helping out with the portfolios as well. So he's been training since February, he's got a good handle on the way we do things at The Chartist. So look out, you'll be hearing from Zach in the future and he is the future of The Chartist.
Zach's background in coding has seen him pick up Amibroker quickly and allowed him to help us develop new and improved trading systems as well as business systems.
Zach Radge joining The Chartist is an important step in our succession plan, ensuring the longevity of The Chartist for our members.
You can learn more about The Chartist team here.