Investing for your Retirement
Published May 8th, 2020
Do you have a retirement fund?
For our retirement Trish and I have used a trend following strategy called the Growth Portfolio since 2006 and we trade it within our SMSF (Self Managed Super Fund). The Growth Portfolio accounts for about 85% of the value of our retirement account and we have accumulated a retirement fund valued well over $500,000. The Growth Portfolio trades the Australian market, it's a long-only trend following strategy that trades about fifty times a year.
Then, outside our super fund we operate about four different strategies, both mean reversion and momentum. These strategies are income orientated and more active. One of the mean reversion systems I trade does about eight hundred trades a year. I don't think the Australian tax office would be happy to see that happen in my retirement account.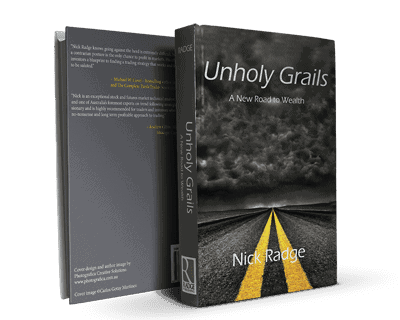 In 'Unholy Grails', I discussed a strategy called the Bollinger band breakout. The Growth Portfolio is loosely based on that strategy. We use the same principles as outlined in the book and members can also follow the the same trading signals as us by following the Growth Portfolio.
So, you can trade right alongside us and we disclose our positions to our clients. You can see exactly which stocks we have, and you can see exactly the kinds of trades we're taking. We are as transparent as possible. We are quite unique in that we take the same advice that we give our members; not many advisors do that!
Our goal is to retire wealthy. I bet that is your goal too, right? We can help you achieve your retirement goals.