How can traders learn from your success?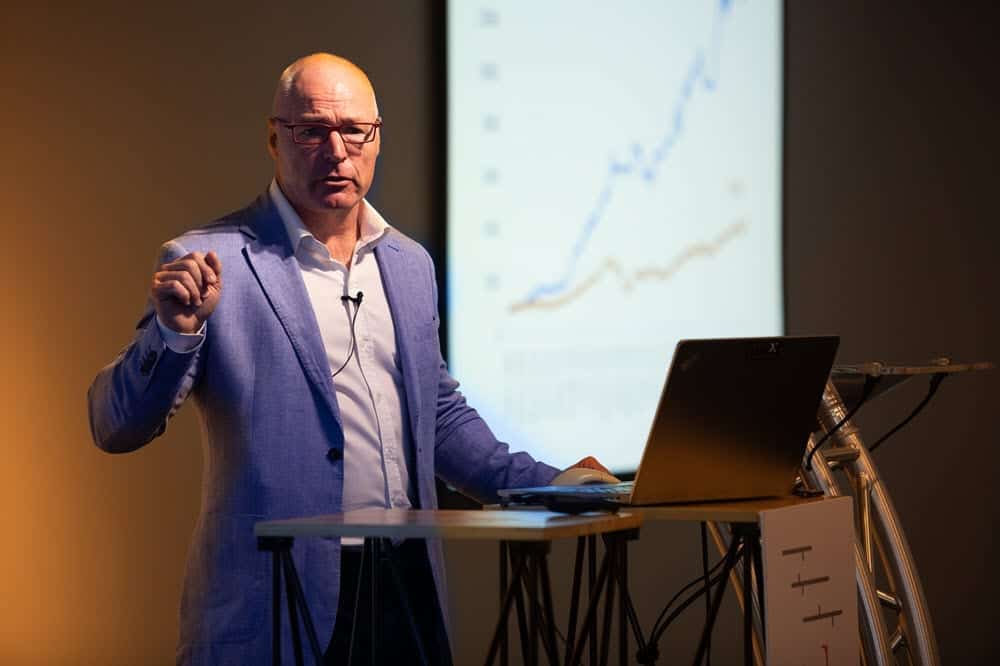 Published January 17th, 2020
An Interview with Nick Radge
About Nick Radge
Nick is a professional trader, educator and author who has been trading and investing since 1985. During this time Nick has worked for numerous international investment banks – from the trading floor of the Sydney Futures Exchange to International Desks in London and Singapore. In 1998 Nick returned to Australia and started a hedge fund then 2001-2005 he was an Associate Director at Macquarie Bank. Nick now devotes his time to The Chartist, mentoring and trading.
Nick's expertise lies in trading stocks and commodities, trading system design and technical analysis. Nick is also very interested in trading psychology, he has conducted extensive research in numerous trading and investment fields and he has written several successful books including Adaptive Analysis for Stocks and Unholy Grails – A New Road to Wealth.
How did you get started trading?
A friend of a friend was working for a Futures Broker in Sydney. He asked if I wanted to come and work in the back office (admin). It was the best decision because I learnt the industry from the ground up.
How long have you been trading now?
35 years
What do you like best about trading?
The challenge: I am always learning. It took 20 years to refine my trading method. In fact I stopped trading my most successful system (the Growth Portfolio) for several years when I changed tack and tried different methods. I regret not sticking with it as my account size would have been considerably larger today.
What markets do you trade?
ASX and US stocks
What style of trading do you use?
Purely technical analysis and specifically systematic trading methods.
What have been the biggest influences on your development as a trader?
Learning patience and discipline. It is easy to get sidetracked and either move away from your trading plan or to over-trade.
What is the one biggest lesson that you have learnt since starting trading?
There are very few bargains in a falling market; the market is falling for a reason. Get out and stay out until the trend reverses.
How did you get interested in coaching and mentoring other traders?
Initially I was chatting on a trading forum and realised that I had a lot of knowledge that others didn't have. I had been studying technical analysis and testing my systems for around 700 hours by this stage (each evening after work). Other people don't have that sort of time or commitment so I thought I could teach them and speed up their development.
Do you focus on coaching of one particular area of trading, e.g. risk management / psychology or finding trades?
I rarely coach people directly now as once again I have refined the process and contain all my lessons in courses that we provide our members in the Community forum. We found that all our clients had similar problems and questions so we created courses addressing these issues. We help our members break out of the 'beginner cycle', to find one system or method that works and stick with it.
If I had to pick one area that we focus on I would say it is trade and risk management.
How do you work together with your clients? E.g. phone / email / screen sharing?
If clients still want coaching, after viewing our courses (which very few people do), we do it by phone, email, face to face or webinar – whatever they prefer.
What sort of results do your clients get after doing your courses?
We find clients finally get that 'ah ha' moment, especially once they do the 8 part Profitable Trader video course. At last they get it! They can get off the education treadmill and start trading in a calm and confident manner. The results our clients get are realistic. If anyone offers you incredible results then your risk parameters are too high.
What is the most satisfying part of teaching traders?
Watching as people get that 'ah ha' moment. You can literally see the light-bulb go on. Their eyes light up and they end up laughing, as though "Oh my God – now I get it!"
About Your Experience Working with Traders
What is the biggest but most easily fixed mistake that you see traders make?
Trade management: Making sure that each trade is of the same value, that your stops are in place and that you don't over-ride your system.
Do you recommend journals or other record keeping as an important part of trading?
A spreadsheet of trades taken, position size etc. A diary is a good idea for new traders. Record things such as your mood on the day, what made you take/not take a particular trade, etc. Our members get access to free Share Trade Tracker software which allows them to track their trades, dividends and keep a diary.
What are the most common issues that you see in your clients that prevent them from becoming better traders?
Discipline. Trading is a career. People seem to think they can do a weekend course and start trading. It's not like that. It takes years to become a doctor, teacher, nurse etc but people seem to think they can step straight into trading with little or no effort. This is not the case. Trading requires discipline and dedication.
General Advice
What advice would you give traders who are just starting out?
Take the time to read and educate yourself. Design your trading plan and paper trade for several months. There is no hurry to start trading – the markets will always be there.
What 3 books do you recommend traders read?
I'll give you 5:
1. PPS Trading Strategy by Curtis Arnold
2. Trading In The Zone by Mark Douglas
3. Trade Your Way to Financial Freedom by Dr Van Tharp
4. Option Volatility & Pricing by Sheldon Natenberg
5. Master the Markets by Tom Williams