Current market conditions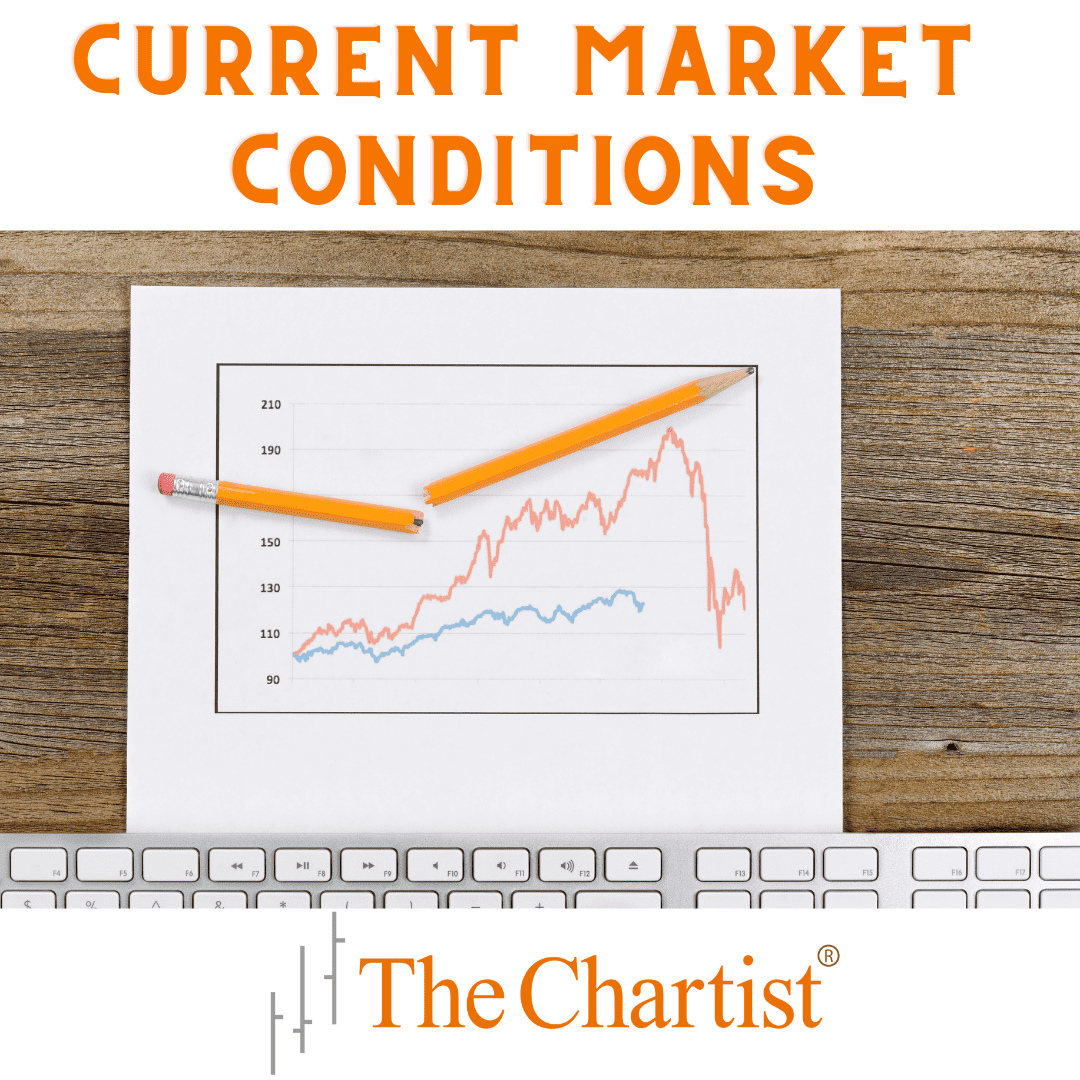 As many of our portfolios enter Portfolio Protect mode, we wanted to take a minute to address the current market conditions (September 2023) and the ongoing performance of The Chartist portfolios.
At The Chartist, we make no attempts to hide the inevitability of drawdowns or lacklustre performance. These situations are fundamental parts of markets and trading. Understanding they can and will happen is an important factor in ensuring a trader is in the market for the long term. But that doesn't make it any easier when it happens.
2023 has been an unusual year for markets across the globe. Following on from massive falls in 2022. Markets are being dominated in 2023 by investor reactivity and caution. Particularly in response to any new economic data or US Federal Reserve meetings, minutes, and announcements. The result has seen investors pile into "safe bet" large-cap stocks and shrug off the lower and potentially more volatile small-cap stocks. This is apparent when comparing capitalization-ranked indices: the large-cap NASDAQ-100 has gained +34.3%, the S&P 500 +12.8%, while the small-cap Russell-2000 has risen a mere +1.2%.
In Australia, the year so far has been characterised by strong and sudden moves in either direction. Each thrust upwards has quickly lost wind and fallen back to where it began. For the year to date, the best-performing major ASX index is the All Ordinaries, up +4.2% with dividends or +0.6% without.
This sideways whipsaw has made it difficult for our portfolios to gain any real ground. In Australia, the Growth Portfolio V2.0 sits at +2.61% for the year, while the GP Defensive sits at -0.39%. Meanwhile, the ASX Momentum, historically the stronger portfolio, has fallen -19.58%.
What we can see happening here is the lower-frequency ASX Momentum being found on the back foot. Slow to react to the fast whipsaw moves of the market. Meanwhile, the higher-frequency Growth Portfolio has better coped, reacting faster to reversals.
But we don't design systems for single markets; we are here trading for the long run. We will use this new data to further refine, strengthen, and improve our systems going forward.
We remain committed to our strategies, trading them personally. We will be re-entering alongside you when the Portfolio Invest signal is given. Please feel free to reach out should you have any questions.