2020 Report Card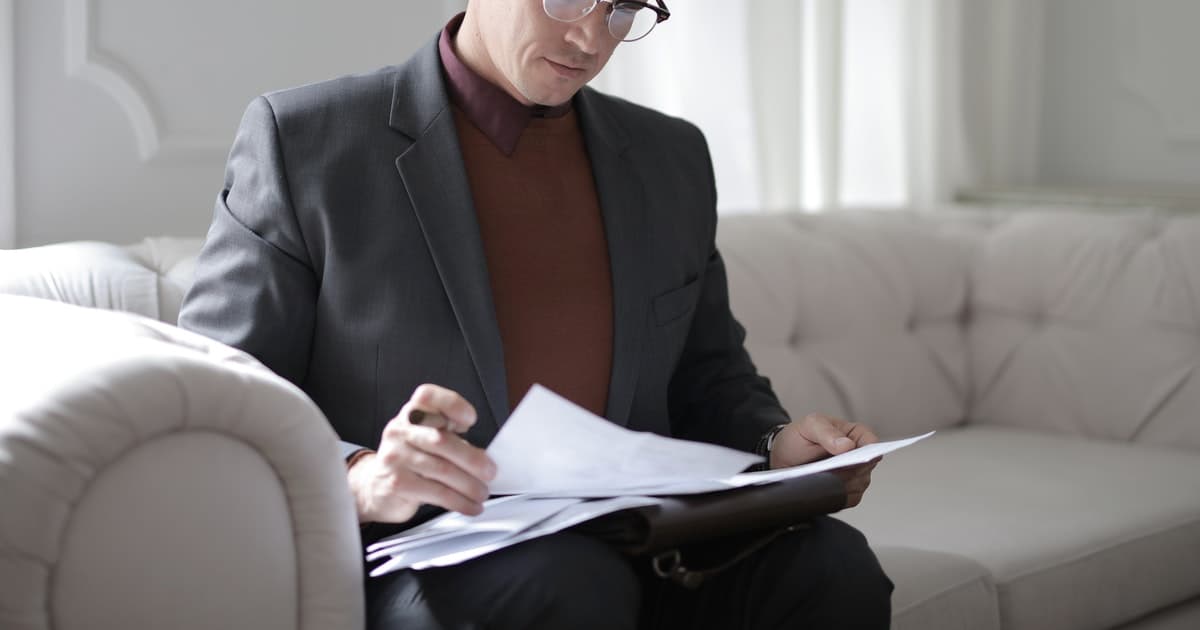 Let's reflect on 2020. It's always good to reflect on the past year, assess what went well, what lessons were learned and what potential changes can be made to optimise the year ahead.
In my January 2020 client presentation, "Where Nick Radge is Putting his Money in 2020" I made a point of needing to diversify my portfolios, especially in my retirement account.
As COVID hit in March, the urgency for that goal was further reinforced. As you'll see below, the changes paid off.
In summary, 2020 was a record year for me with 5 of my 8 systems returning > 50% and my Strategic portfolio making big headway mainly thanks to $TSLA.
The 221% return shown below is from all my various US strategies excluding the High Frequency. The High Frequency sits in a separate IB account & all Australian portfolios sit in other accounts.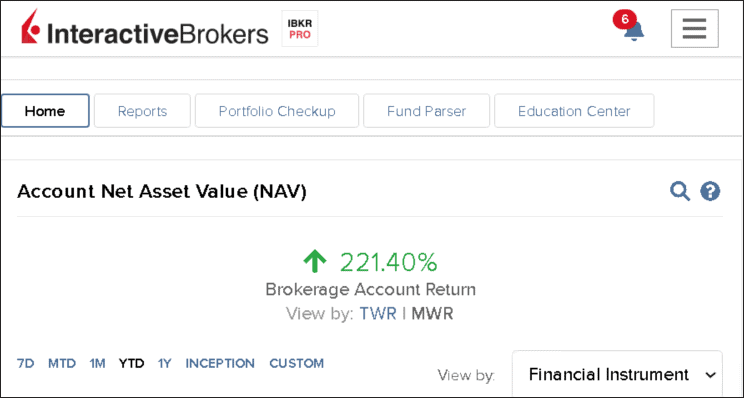 For the last 20-years almost all my ASX exposure was in the Growth Portfolio. However, with better understanding of signal luck, mainly thanks to Corey Hoffstein over at Newfound Research, it was time to change that to better diversify.
The following table outlines the various portfolios Trish and I trade. Three more strategies were added and, as can be seen by the Growth Portfolio, it was just as well.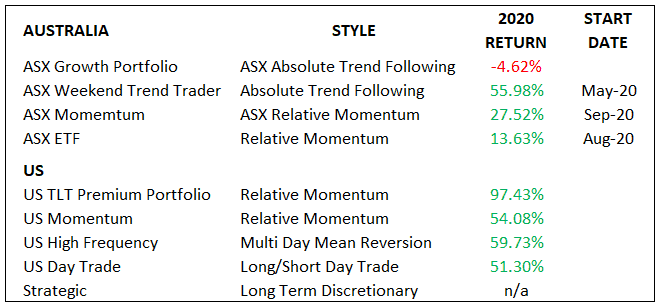 The Growth Portfolio struggled to get back into the market after the March selloff. Even today that portfolio remains just 75% invested. Even so, its performance over the last 20-years, has been extremely rewarding and it remains a solid part of my retirement account allocation.
The ASX Momentum is a new introduction to The Chartist line up and for the full year returned 59%. It's a portfolio designed specifically to ease new investors into a systematic and proven approach to investing. Trading just once a month with minimal positions, it's extremely easy to understand and manage.
Lastly, I also added shorts to my personal Day Trade strategy in mid-October with almost immediate positive results. I saw a marked increase in winning days (53% > 61%) and W/L ratio (1.0 > 1.3). Despite the brief window, they're quite large improvements.
Considering the years that was, both in the markets, in life and the BS from the regulator, I'm quite chuffed at how it all panned out.
If you need further guidance or know someone wanting to start, just drop me an email. I remain seriously bullish technology and commodities over the coming few years. 
Here's to 2021 and #next1000trades.