Radge Logic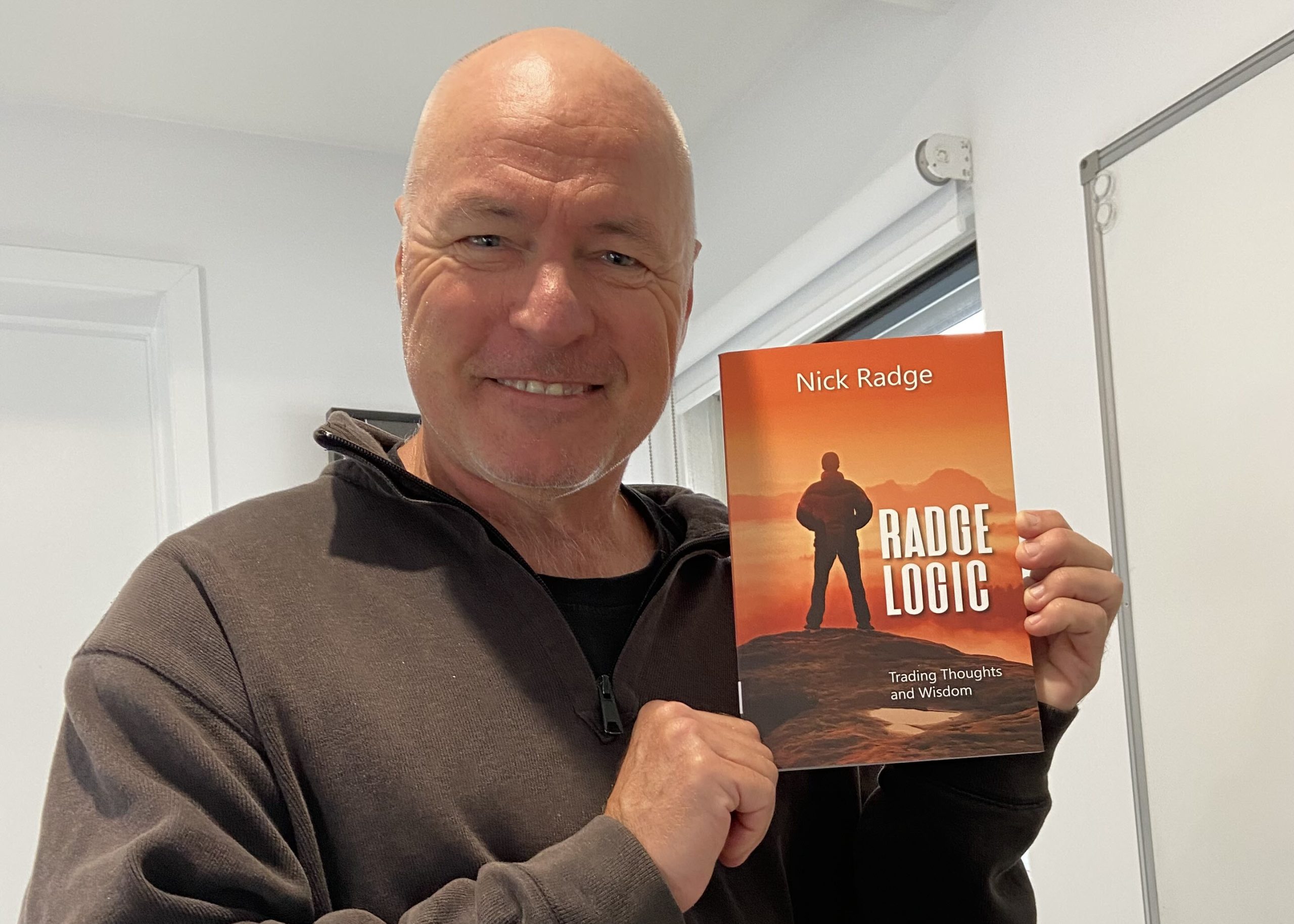 Radge Logic is here! Finally a new book by Nick Radge.
For some 20-years Nick Radge has attempted to write a weekly article about trading, trading systems, the market, technical analysis and other aspects of the business he has been involved in since 1985.
Some of these articles received significant feedback and comment. Others, not so much. The list of followers receiving these articles has steadily risen over the years – we only wish trends were as smooth as the growth seen in reader interest.
Radge Logic is a compilation of some of those articles. These are not necessarily the best, or worst, but they are designed to offer insights into Nick's thinking about the markets and all things trading. While a full list of articles can be found here, we felt a published version of some of those may be useful for those that like to read a hard-copy or scribble notes and thoughts in the margin.
Trading has been a wonderful career for Nick but he claims his true success has come from the strong support of Trish.
Trish Radge is known for her organisational skills and business acumen. In 2010 Trish established Radge Publishing originally to help a friend publish his first book but then helping other local authors get their ideas and passions into print.
In 2012, Radge Publishing released Unholy Grails – A New Road to Wealth then several of Nick's eBooks.
Ten years on and Radge Logic is finally here.
So how do you get a copy? Well, it is only available to a special few. Radge Logic will be sent to members of The Chartist when they join or renew their membership* Some restrictions apply (see below).
We hope you enjoy the book and remember…Next 1000 Trades.
* Radge Logic is only available to members of The Chartist in Australia. Radge Logic is not included with the free trial membership or with any other membership discount, deal or special. Radge Logic will be sent to monthly Chartist Pro members after the 3rd month of their membership and to annual members after the first month of membership.