Market Update 24 March 2020 by Nick Radge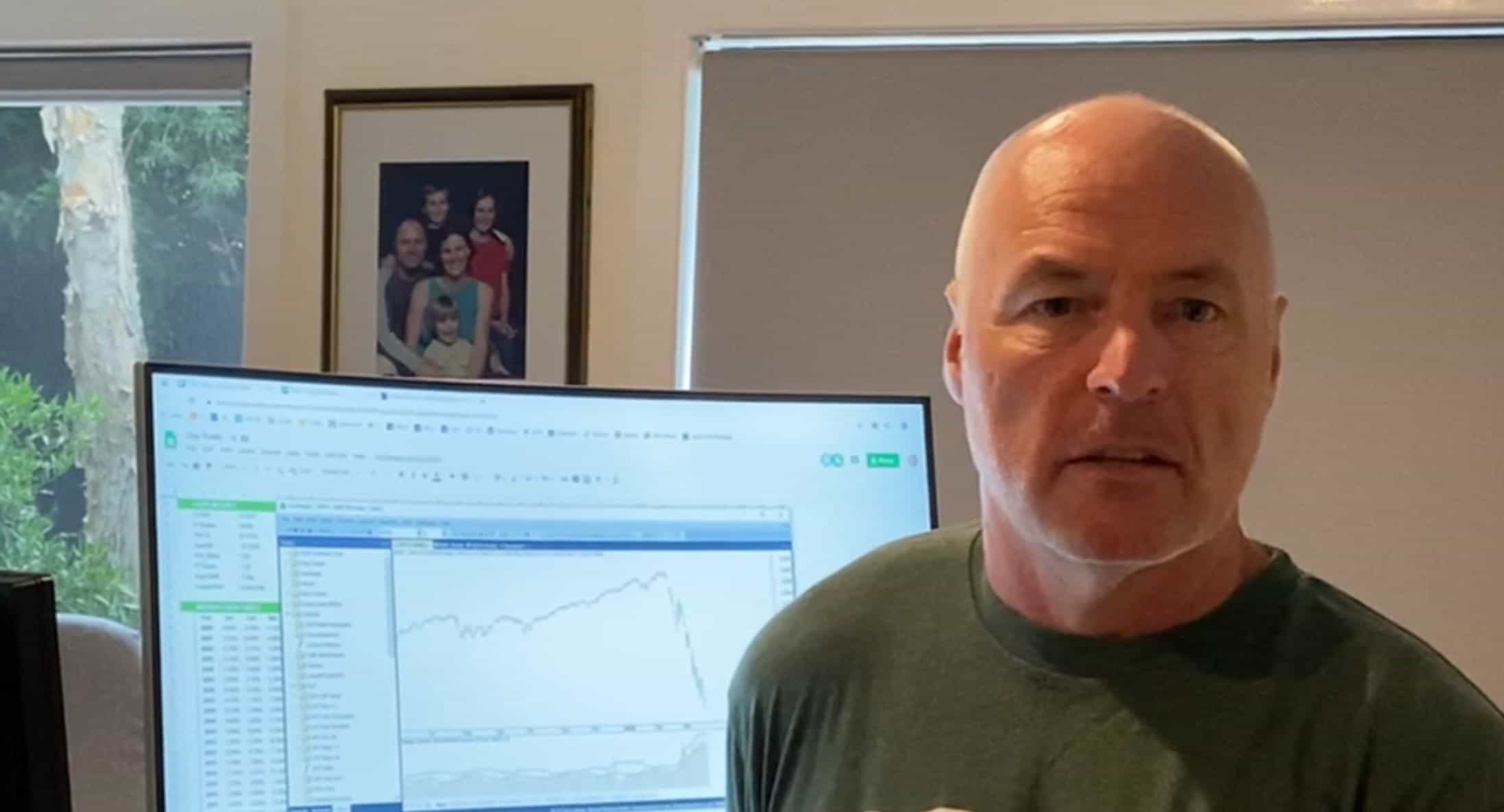 Market update 24 March 2020
Hi, it's Nick Radge again with another market update. It's been about four or five days since the last update.
Some interesting things going on. Last night, even though the S&P 500 was down 3%, we did see some of the old market leaders actually up. For example, Amazon was up 3%. So, quite a bit of divergence going on there in some of those leaders.
A few people may think we're seeing the bottom. That perhaps the worst is over…
In Asia today, we're seeing some good gains. I think the Nikkei's up about 5%. Australia's up three-ish. Hong Kong is up four, four-and-a-half. Something like that.
So, I know a lot of people have probably got itchy fingers. You wanna do something. You wanna buy something.
But just a word of warning: it doesn't take long to go back and have a look at the history. Have a look what happened in 2008. There's very similar situations going on now, to what we saw, back then. Agreeably that this sell off has been the fastest selloff in history. Quicker than 1929. Quicker than 1987. But, don't be fooled into thinking that potentially, it's all done and dusted, and the market will just bounce straight back.
Bear markets tend to last significantly longer than what you think. Now, if we go back to 2008, being the most recent example, we did see some very big relief rallies. So, I think we saw one in about April 2008, which was about 15%, 16%, from memory. In October 2008, we saw one that was 24% or 25%, and that's a significant bounce off a low, but after that 24%, 25% rise in October 2008, the market then fell another 36%, before it hit the bottom in early 2009.
A lot of the banks, here in Australia, have been absolutely crushed. This month alone, they're down 30% to 40%. So, I know it looks cheap, but what's cheap? That's all relative. So, just be very, very careful.
I think we've still got a little bit to play out here.
There's a lot of technical damage being done. Very rarely do we see a V-shaped bottom with such technical damage done, not only to the market, but also, to the economy. We're gonna see a lot of numbers really decline over the coming months, across a lot of the companies around the world. So, just be very, very careful.
What we're doingーwell, as I said, in terms of strategy, we're sitting in cash. We're gonna stay that way for a little bit longer.
We continue to learn, see what's going on, look at history. We tinker with our strategies. For example, I've been researching a market-neutral strategy. That's a work in progress. So, I've got time to work on that. Trish is working on editing a new book for me, which will be coming out, hopefully, in the next month. So, she's keeping busy with that.
We're also looking at a few other bits and pieces. All research-related, which is exactly what we did, back in 2008. Back then, all our systems went to cash. I found I had a lot of time on my hands, and that's when I started researching mean reversions and shorter-term strategies, which now make up about 30% of what we currently trade.
So, use this time to step up your education, learn something new.
We've got a lot of resources, here at The Chartist. If you don't know what we do, do our free trial. It doesn't cost you anything. Two weeks, you get access to all our educational material, our Building a Profitable Trading Plan Using Technical Analysis course is a part of that. We used to sell it for $500. You get access to that for free. You can read through that for the next two weeks, familiarize yourself at no cost.
We've got our turnkey code that you can purchase, tinker, and play with.
We have also got the Trading System Mentor Course. If you find you've got some extended time on your hands, if you really wanna get stuck into it and learn how to do things for yourself, and not being relying on everyone else.
So there's plenty of options out there. Don't sit around and watch Netflix all the time. Take this opportunity to learn something new, and when the market settles down, you're in a great position to, hopefully, benefit from that.
So, take care. I'll keep you up to date. I'm Nick Radge. Visit us at The Chartist.
And if you've got any questions, get in touch and I'll happily answer them for you. Take care.