Free Trading eBook: Successful Stock Trading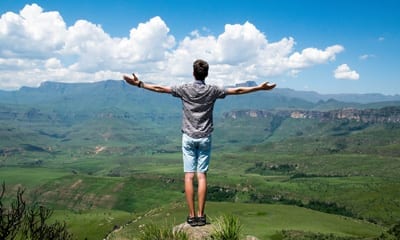 Your free trading eBook is here! Nick Radge's book Adaptive Analysis for Australian Stocks has been a huge success with some readers claiming the first 50 pages to be the 'stock trader's bible'. We have decided to update and release those crucial pages as a free eBook.
Successful Stock Trading by Nick Radge will show you the maths behind profitability. It really is simple and is something that ALL traders, no matter the market being traded, must understand.
About Nick Radge has been trading and investing for 35 years. He is Head of Trading and Research at The Chartist. Nick and his wife Trish Radge established Reef Capital Coaching t/as The Chartist in 1998 and continue to work full time on the business. They also trade the same strategies alongside their clients. Claim your free trading eBook by completing the form below.

What others are saying:
"After trading for seven years myself, I am able to cut through who profoundly understands trading. Radge is able to condense some of this deep understanding into just over 50 pages, which meant that I ended up highlighting huge sections of the book (more so than most full sized books). I would recommend this book to new traders starting out. Unfortunately, most new traders are not interested in learning about boring topics such as position sizing and risk management, but would rather proceed directly to making money quickly, which is impossible. In the end, this book will likely resonate with experienced traders, who need this lesson the least."  – D.M.
"Plainly to the point writing, no sales pitch just good solid advise from a guy who practices what he preaches and puts it out there for anyone to see" – N.O.
"After reading over 100 investing books, this is the only one that has compelled me to write a review. I came across this title while searching for a nice leisurely read on the stock market and thought it sounded interesting. I was thoroughly surprised to find inside the book a discussion of expectancy and risk-to-reward ratios. It is not an exaggeration to say that the ideas presented in this book are NECESSARY KNOWLEDGE for ANYONE interested in trading, regardless of your particular philosophy or approach to the markets. The reason I am so thrilled with this book is because the author has made an accessible and affordable introduction to expectancy. Cheap books on trading are easy to pass over on amazon because the content tends to be cheap as well, but that is not the case with this book." – C.B.