The Chartist client question from Luke P.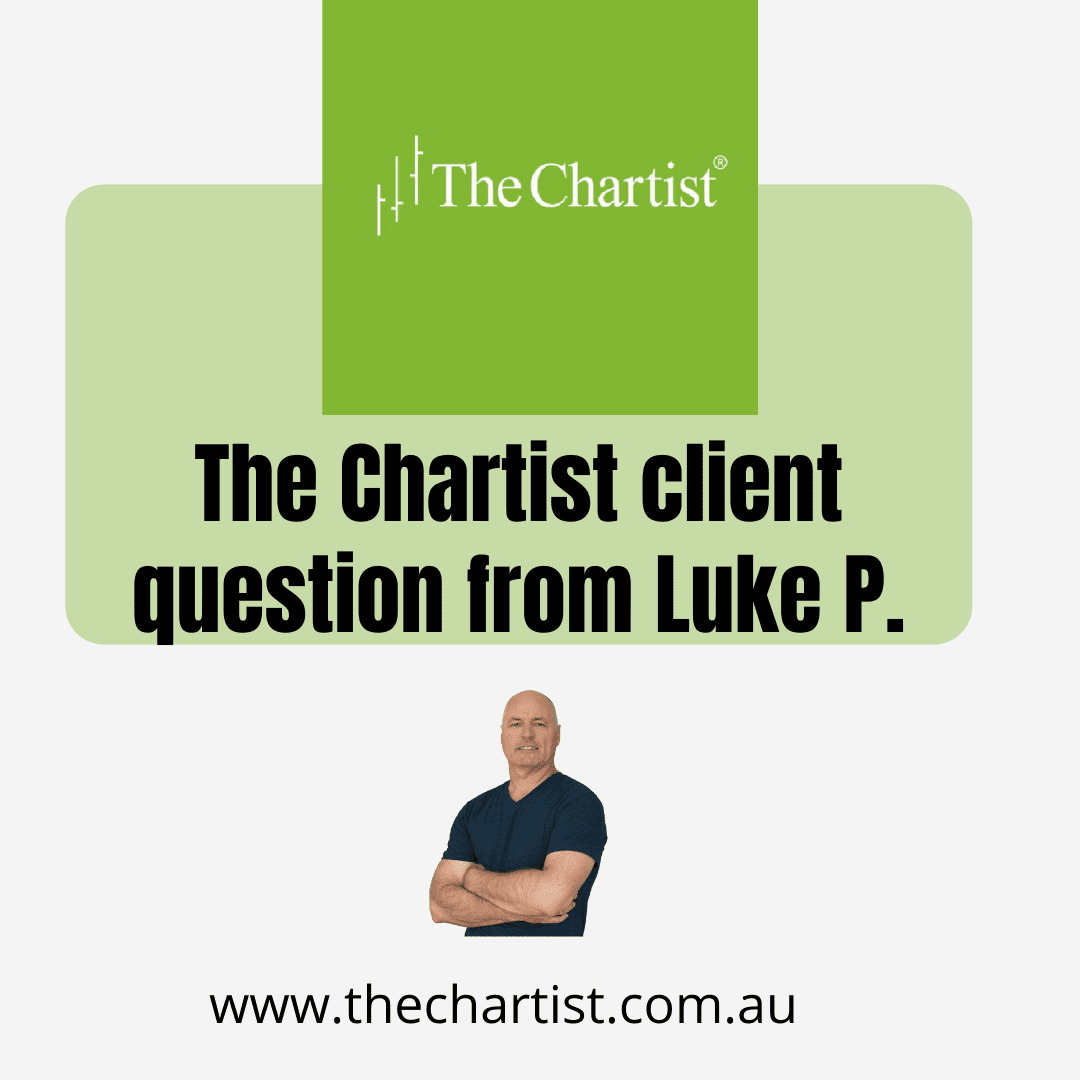 The Chartist client question from Luke P. who asks….
"for the ASX momentum system as it's a monthly system and if using a super account…where you can choose what to invest in, is there a difference between doing the sell orders on first trading day of month and buy orders on second trading day of month?"
Yes, a good question because it's a common issue. The rule of the ASX Momentum is that when one stock is sold, the replacement should be bought at the same time. We do this during the opening auction. However, the ability to buy and sell at the same time will depend on account structure, margin availability or excess capital in the account.
I am unable to simulate selling on the first day and buying on the second. However, I can simulate buying/selling at different points of the day, namely the open, close, high, low or at the average of those four points. Obviously trading the high, low or average cannot be done because we can only know them with hindsight. But it will provide some data which we can help make an informed decision.
The following chart shows the equity growth of the ASX Momentum since 2000 using those data points.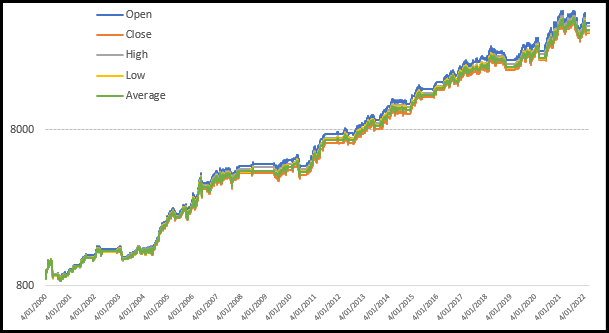 As you can see there is not a great deal of difference. If we strip out the precise annual return we can see some minor differences, but not really enough to be overly concerned about. In other words, we could sell the existing position on the open, then buy the new position on the close.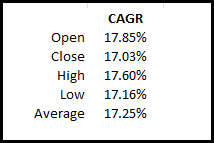 This leads to a more important conclusion.
The success of the strategy is not about selling the open, buying the close or fussing over the small stuff.
The success of the strategy is twofold:
Being fully invested when the market is rising, and taking defensive action when it's falling,

Applying the strategy over the long term
If you stick to these, then you're 95% ahead of the pack.