Best Trading Books for Share Trading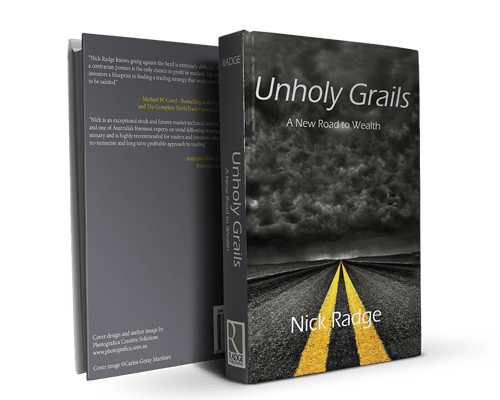 Published June 10th, 2021
We asked Nick Radge what is one book you believe is a must read for any trader starting out?
If you are a beginner, a particularly good start as a very basic introductory book would be:
It is an oldie but a goodie..
If you are more specific in your needs, for example, that you want to manage your super fund, or be an active investor. Then have a look at my book:
Unholy Grails explains the theory behind my trading methods, specifically trend following. Trish and I use a trend following strategy (the Growth Portfolio) to manage our Self Managed Super Fund.
If you like to delve into the psychology of trading:
You will get the most out of these books by reading between the lines. You'll learn how these traders failed yet continued to push forward. How they doubted themselves. How others doubted them. It's great to understand the mindset of professional traders.
Craig Fisher, Mentor and Portfolio Analyst at The Chartist, believes a challenge for the beginner is to find and trust the information available to them. With that in mind, some of the best trading books he has found are:
1. Trade Your Way to Financial Freedom by Van Tharp
2. Market Wizards: Interviews With Top Traders by Jack Schwager
3. Adaptive Analysis for Australian Stocks – Nick Radge
4. Master the Markets – Tom Williams
5. The Power of Now: A Guide to Spiritual Enlightenment – Eckhart Tolle
These books are the trading books Craig keeps going back to over time to reference and re-read.
So, sit back and enjoy reading some trading books. Work out ways you can put in place these strategies. You need to act on the knowledge. Run with it. Make it your own.
As we like to say at The Chartist, Find a strategy. Validate it. Do it!