Stocks of Interest July 2022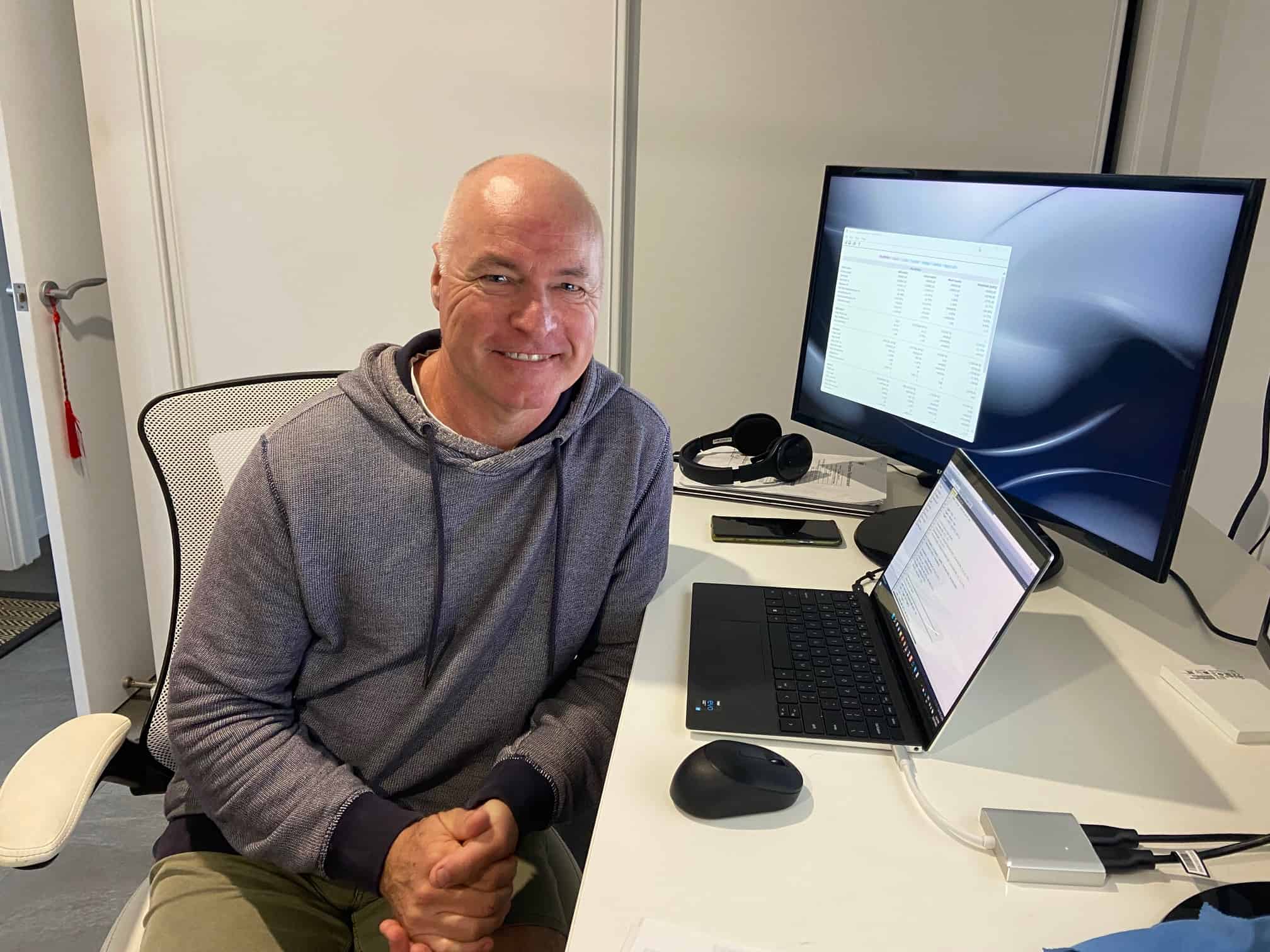 Stocks of interest – in this video I discuss several stocks from the ASX and US markets that are showing potential.
Markets are looking a little bit interesting at the moment. So I'm going to run through a few charts of interest both here in the Australian market and more so in the us market. The first one is the ASX 200.
What we can see here is a bit of a base kind of forming below this area of resistance. So not a really particularly big base, but we've got a higher swing low in there, which is a good sign, and we're starting to try and push up into that resistance zone. So there's quite a bit of resistance there to push through. What's interesting is back here, we had a lot of buyers and you can see this is when they capitulated back through their buy zone and big increase in the volume as they capitulated. So if there's any people holding on to those positions, they're probably looking to get out in this resistance zone, sort of at that break even point.
It's going to take a little bit of work to pop up and through there in terms of where our portfolios will get involved. Again, you can see up the top here, the growth defensive which is the one I personally trade exited back out here and has been sitting in cash. The ASX momentum exited sitting in cash at that point there for the moment the ASX momentum is not going to get involved at the end of this month. The growth portfolio will require a push up through this line of resistance at this stage to get involved in the market and the weekend trend trader, which is one I also trade, could actually start getting involved if today's close is firm. So we'll see how the week closes. And that could be the first of my trend strategies that get back into the market.
Let's now take a look at a couple of other charts of interest in Australia. First of all CBA. If we squashed this one up a little bit, you can see that it's just reversed out of this area of support down here, this zone of support, which extends back to early 20, 21. And look, this is a pretty good kind of consolidation that we've got going here. And it looks to be a failed breakout to the downside. So that's probably a good sign. I would suggest if things remain positive, we'll see this rotate at least to the top end of the range again. And whether or not it can break out will depend on where we are with interest rates and those kinds of things. But I think it looks like the market is pretty comfortable with the interest rate situation.
I think they're still thinking that the central banks have potentially overestimated this inflationary spike at the moment. And if that is the case if we have any turn of opinion in the central banks about inflation, this market can absolutely fly higher. So keep an eye on that. So that's CBA. I don't have any positions whatsoever in the Australian market at the moment. CSL also looks interesting probably if we move it out to a weekly chart and you can see it's been in this congestion zone since about 2020. And again, that's probably a pretty good sign. And we're breaking out of a small area of resistance here. And again, probably expect to rotate to the upper side of as well, but beautiful feeling with CSL is just a magnificent trending stock when it gets going. So the fact that we've been consolidating here for a couple of years, to me suggests if we do break to the upside, this has a long way to go to the upside.
The longer it consolidates, the bigger the trend out the other side tends to be. So that's certainly one to watch, but just watching at this stage let's now go and have a look at the us markets first up, we've got the S and P 500 and you can see here, we've just broken up through this little ledge of resistance that sits in here. That's a good sign. We've got a higher swing low right here, also a good sign. And we're seeing a lot of closes towards the upper sides of the day's ranges, which is also a very good sign. We've got some resistance to get through through here, and once that's once that's overcome, I would suggest our trend systems will start to get involved again a little bit, not enough trend there for us at the moment to, to actually get involved with, but in cash for best part of this recent time.
And, that's a good defensive position to be in as far as we're concerned, but we don't expect another sustained bear market such as what we're seeing or what we saw back in 2008, probably seen the worst of it here for the moment, but I'll be a lot more comfortable once prices get up and through this 4,200 area basis, the S and P 500. So, new trends developing there, Russell A. Little bit more work that needs to be done as well. You can see it's broken that small ledge, some additional resistance up here at around 1950. I've put this diagonal trend line in there. I don't really give too much credibility to diagonal trend lines, but there may be some people watching those things, but we've got some strong resistance back in this area here to get through. And again, there is a lot of early buyers back in this area and they might be locked in there, which could mean there's some good selling pressure to be seen up around this area.
Only time will tell very early stages of some kind of a trend attempting to be developed here at the moment. So, a little bit more time needed there. Okay, let's go and have a look at some individual names. Cause I think this is where it's really starting to show. Let's start with one of my favorites, Tesla. This is particularly interesting. We've got some buyer demand back here on this big probe down. You can see an increase in volume as well on that probe down high close, which means buyers are in. And then what we've seen this area of consolidation is associated with the same kinds of levels as we saw back there. So I would suggest this has been a solid period of accumulation by insiders. And then last night we've got a big, nice breakout on solid volume there as well.
So that's a pretty good sign. There's a little bit of a gap just left there that might want to be filled, tend to see these gaps get filled. So we might have what we call a retest of the breakout, which is very common. So it may be that it comes back and then we start going, and if that's gonna be the case, it may not be the case. Your sort of low risk entry would be a break back up that pivot high, and then with a stop loss below that low right there. But, we'll see what happens. Good strong trend day there yesterday from Tesla. We'll see how that runs over the next week or so another one that I've got an interest in is Microsoft. And again, some good solid buying back in earlier this year around this area, 2 75, 2 80 in there, solid buying.
So there might be a little bit of upside resistance as we try and break up through there again, but we've got a bit of a basing pattern here, a bit of a reverse head and shoulders, if you like, and we're starting to see closes at the top end of the bars. So I like the look of Microsoft that looks pretty good. And as I said, it's these kind of stocks they're going to rip higher if the central banks change their tune on their inflationary outlooks. So that's certainly one to watch as well, apple, another one that I've owned for a long time and have recently exited earlier on this year. And that's coming back with some solid upside potential here breaking back up through this area of resistance and closing near the highs of the sessions, which is a very, very good sign.
So it looks like that's gonna push up through this 1 55, 1 60 area and then potentially back up towards its old hives. So like in the look of apple another one that I was a long term holder and got out recently or earlier this year is Amazon. I think I've held that for about five or six years. And that also looks very, very solid, good basing pattern now taking on there. And we look for an upside breakout there as well. So you can see a lot of the individual charts are a lot more constructive, I think, than what the index charts are and that's a good sign. So we'll see what happens in the coming weeks. As I said I'm still about 92% cash personally. It looks like my weekend trend trader strategy may switch on today depending on the close in the local market. But for my us portfolios, the first one I'd say that's going to trigger is the trade long term, weekly strategy, but that's going to be another week or two, I think before that kicks in. So all looking pretty positive. I like the looks of it at this stage and let's see what happens over the next week or so.