→ BOOKS → E-BOOKS → TRADING SYSTEMS → AMIBROKER CODING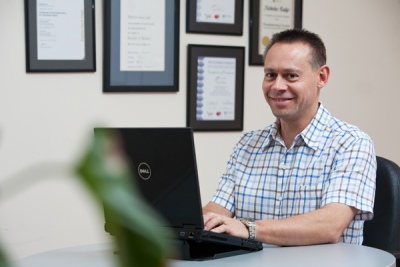 DESIGN. VALIDATE. TRADE.
√ Need a trading idea programmed?
√ Need to scan hundreds of symbols for your setups?
√ Want a 'push-the-button' buy and sell strategy?
√ Or want to know how the pro's do it?
New traders and non-programmers should be highly sceptical of trading systems that appear to good to be true. Data mining, curve fitting, optimisation, post-dictive errors and single market systems are all serious red flags when it comes to developing a successful and robust strategy. Only rely on professional programmers with significant trading backgrounds.
"I've completed my first year on the V3 system +64% - your work really has revolutionised my investing and trading. Thanks again." - Jeremy S. Auckland, NZ

CUSTOM AMIBROKER PROGRAMMING
Craig Fisher
Inhouse Amibroker Expert
$110.00 per hour

We can provide:
→ Systems
→ Indicators
→ Explorations
→ Monte Carlo Simulations
→ Position Sizing
→ Advanced Looping
→ API/DDE/TXT Connectivity
CUSTOM CONSULTING AND SOLUTIONS
$330.00 per hour
We are professional traders with extensive knowledge of markets, price action, strategy design and implementation. Our clients include individuals, financial advisors, stock brokers and fund managers.
→ Strategy review and assessments
→ Simulation and backtesting service
→ Robustness and optimisation analysis
→ Software cross-code checking

BESPOKE STRATEGY BUILDS
P.O.A.
→ For financial advisors, stock brokers and wholesale service providers.
→ Build a significant point of differentiation from your competitors.
→ Increase your revenue stream and diversify your current client offering.
→ High net worth client capture.
→ Fast cost recovery.
If you require help on any programming task, simply click the link below to post your request and we'd be happy to assess it without obligation.