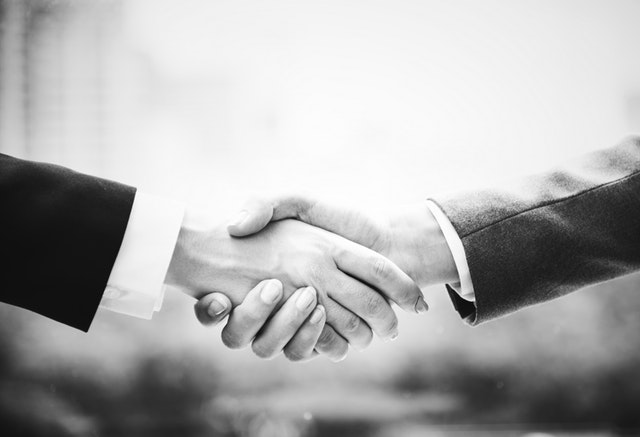 Ok, so you've made the big decision one day that you want to become a trader. You've saved enough capital to make it a worthwhile venture. You've done a few courses. You've read a few books. You're at the stage where you understand the importance of having a strategy and a Trading Plan.
At the end of the day you are as ready as anyone starting a new profession and entering into the unknown. Nothing will ever equip you initially on what trading is really all about of course, yet you'll find out soon enough.
So this brings me to a very important point. One that is often overlooked when it comes to trading. And all the moving parts and noise that goes with it.
Having the discipline to follow your trading plan without fail.
Back in the 'good old days' when times were simpler, people use to keep promises with others via a hand shake. And your integrity was measured by you sticking to that hand shake, as if it were a legally binding document.
There is a great story going way back of when Kerry Packer and Rupert Murdoch negotiated an asset sale between themselves. They basically said f$%k the lawyers, and met in the back of a stretch limo and negotiated face to face. Without any of their minders. They then shook hands on a multi million dollar deal. They were foes, yet their hand shake was their bond, their promise, and they stuck to it.
So how does this apply to your trading.
Well, first and foremost, your trading plan needs to be treated as your bond to yourself. If you are spending all that time developing your plan, only to slide it into the bottom draw a week or two later, then you are not keeping your bond to yourself.
Trading isn't a game. It's a financial pursuit that will make or break you. Depending on whether you are going to treat it as a real business or not. And this applies to whether you are doing it full time or part time.
In business you need commitment, you need discipline, and you need to have integrity. Not just to others, yet also to yourself. Just because no one is watching you doesn't mean you don't keep the promises you have made to yourself.
A Trading Plan is there to be implemented. It's your handshake agreement that needs to be followed, pursued and regularly reviewed without fail.