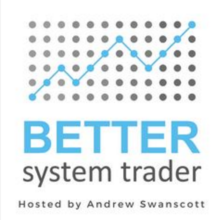 Better System Trader- Episode 4 – Nick Radge
Andrew Swanscott: Welcome to Better System Trader podcast, episode number four. Todays guest is a professional trader, analyst, educator, and an author of a number of books. He's been trading since 1995, was a floor trader at the Sydney Futures Exchange, and worked for international banks in London, Singapore and Sydney. He's an expert in trading system design and technical analysis.
Listen to the podcast recording here.