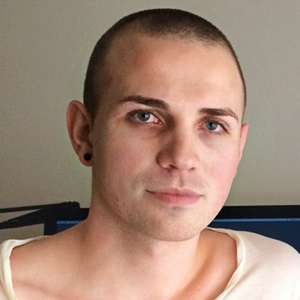 Imagine being able to ask the world's top traders to define their secret to success.
Aaron Fifield gets to do this every week.
As host of Chat with Traders Aaron spends about an hour chatting with amazing traders from round the world extracting deep insights into their routines, methods and secrets to success.
With 125 episodes under his belt Aaron has amassed some incredible stories. Aaron has interviewed some of the world's best traders including Blair Hull, Jack Schwager, Edward Thorp and Jerry Parker plus numerous traders who are just as successful but you may never have heard of.
"The thing I love most about running a podcast, is the opportunity to have long-form conversations with so many traders and hear about how they do what they do. The second thing, is being able to share these conversations with other traders and hearing how it's played a role in helping their progress," Aaron says.
Rather than listen to 125 hours of interviews (which I recommend you do, but not in one sitting) Aaron has extracted the top 10 lessons he's learnt from the best traders and will be highlighting those lessons at Noosapalooza®
Plus, you'll be able to chat with Aaron during breaks and at the Gala Dinner. What would you most like to ask a successful trader? Is there a trader you particularly want to hear from? Tell him!
Aaron has interviewed Nick Radge on Chat with Traders a couple of times, specifically because there was a demand from traders just like you, who had a particular question they wanted answered. And Nick was the bloke to ask.
What you may not know is that Noosapalooza is only open to a VERY limited number of delegates. With such a small contingent you will have numerous opportunities to chat with Aaron, Nick, The Chartist team and other presenters. This is an exclusive event, you won't get lost in a crowd and ignored. It is an inclusive event specifically designed to support and bolster the limited number of guests lucky enough to attend.