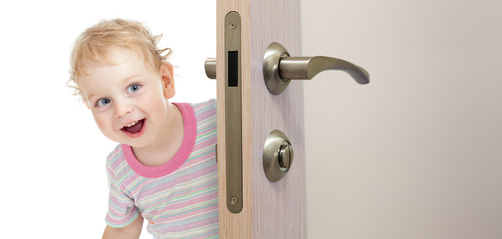 I remember when I was very very young I'd hear noises in the night.
I'd do 'the walk' - you know the one that all 4yo's do. Sprinting down the hall to your parents room and safety from the monsters lurking outside.
I'd stand at the side of Mum's bed until she awoke. I didn't dare stand at my father's side.
Of course a small prod here and there helped wake her. Or a random cough.
She was obviously a very deep sleeper because sometimes she never awoke (Oh, please! - she knew damn well I was there).