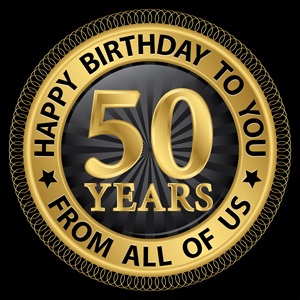 Happy 50th birthday to The (Ultimate) Chartist, Nick Radge.
Nick and I have lived together for half his lifetime (blimey!) so I think, on this special occasion, I can share a few insights into what it's like living with a professional trader.
He hasn't always been a successful trader. I would classify our first 10 years together as 'the learning years' or BS (before success) and the last 15 years as SS (since success).
Here's my take on things:
1. Living with SS is far less stressful than living with BS. The BS trader is distracted, cranky and basically miserable. SS trader is calm and follows a predictable routine (not nearly as boring as it sounds).
2. SS Trader's routine means he has more time for fishing. BS Trader is always on his computer, checking his trades, trying different strategies.